eBay Find of the Day: Your choice of new, unregistered mid-2000s supercars
Wed, 26 Dec 2012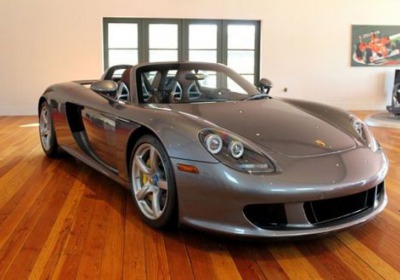 If you didn't quite find what you were hoping to see under the tree this year, maybe it's about time you buy yourself something nice. Something like an unregistered 2005 Porsche Carrera GT. The car has never been titled and has just 83 miles on the odometer. With one owner since new, the Carrera GT is likely to be as nice an example as you're likely to find outside of a museum. Porsche only built 340 of these machines back in 2005, and with a 610 horsepower V10 kicking at your spine, you can lap Santa's sleigh next year. Currently, the Carrera GT has a buy it now price of $457,325 with around six days left on the auction.


Not flashy enough for your tastes? Stroll on down to West Hollywood and you'll find a similarly untitled 2004 Ferrari Enzo up for grabs with a sticker of $1.8 million. Technically a Euro-spec car, the Enzo isn't legal to operate on US roads, but could be modified to satisfy Uncle Sam with a little effort. The seller calls this car the "last brand-new Enzo in existence" and with 175 miles on the clock, that may be a true statement. You can head over to eBay Motors for a closer look if you're feeling spendy.
---
By Zach Bowman
---
See also: Production Porsche 918 Spyder images leak out of Chinese patent office, Ferrari teases more specs on its Enzo successor, This is the amazing Christmas wonderland Ferrari builds for kids every year.