Zetsche's CEO tenure extended through 2016 at Daimler
Sun, 24 Feb 2013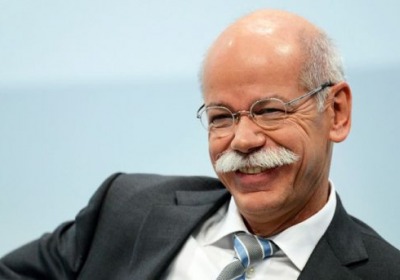 There appear to be two takes on Daimler CEO Dieter Zetsche having his contract extended for three more years, to 2016. A report in The Detroit News quotes the chairman of Daimler's supervisory board, Manfred Bischoff, talking up the stability at the top, "With today's extensions of the contracts of Dieter Zetsche and Thomas Weber, we are maintaining the important continuity at the top executive level." Bischoff also stated that that Zetsche has a plan to "further enhance Daimler's overall performance."

Over at Reuters, though, the three-year extension was seen as a lack of complete confidence in Zetsche's plans, since his contract was supposedly meant to be extended by five years. A spokesman said the board decided to extend executive contracts by only three years if the person was 60 or would turn 60 during the contract, but that was news to observers. Zetsche wants to make Mercedes-Benz the top selling luxury manufacturer globally by 2020, but has fallen to third place behind Audi and BMW. It hasn't held the top spot 2005, and investors judged it valued at half that of BMW at the end of 2012 once Daimler's truck business was subtracted.


Analysts cites the fact that Daimler stock hasn't bested its rivals but twice in twelve years, and that the company revised its profit target downward last year by nearly one billion euros, warning of stagnant earnings this year and will miss its original margin target for 2013.
---
By Jonathon Ramsey
---
See also: Erebus Motorsport Mercedes E-Class V8 Supercar completes the field [w/videos], Mercedes-Benz S-Class presentation leaked, debuting in May, 2013 Mercedes-Benz SL65 AMG.