What the Chrysler 200 will probably look like in convertible form
Thu, 16 Jan 2014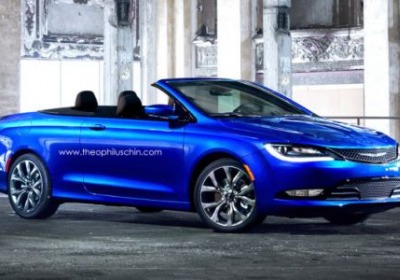 Since 1996, Chrysler has offered a convertible version of its Sebring and 200. As this seems very unlikely to change, it's safe to assume that a new 200 Convertible is in the works following the unveiling of the radically redesigned sedan. What it will look like, though, remains an open question.

Traditionally, the only major styling differences between the Sebring/200 Convertible and the sedan were found above the beltline. It's likely a 2016 200 Convertible would follow a similar philosophy, especially considering the dashing good looks of the redesigned sedan.


Artist Theophilus Chin has a similar idea, as shown in a pair of renderings he's released. Using a few of the stock photos from the 200 Sedan's reveal, Chin has given us our first glimpse of what a 200 Convertible could looks like. It's sharp, retaining the good looks of the sedan. The windshield looks like it's been swept back further, and obviously, there are a pair of doors missing. Other than that, it's the same attractive car that debuted at Detroit.

What do you think? Would this make a good 200 Convertible? Let us know in Comments.
---
By Brandon Turkus
---
See also: Watch the mechanical symphony of the Chrysler 200 build process, Chrysler 200 configurator already online, 2015 Chrysler 200 looks to put Pentastar's cars back on track [w/videos].