Watch the Hennessey Ford GT makes its record run at Texas Mile
Wed, 27 Mar 2013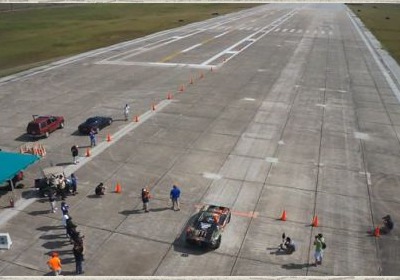 We said they'd probably be out with an official video, we did not lie. The Hennessey-powered camouflage Ford GT sat at one end of the runway at the Texas Mile sitting still. At the other end of the runway it had broken its own speed record, the twin-turbo 5.7-liter V8 pushing the aerodynamic supercar up to 267.6 miles per hour, a 4.3-mph improvement over the old mark.

There's not much in the video you haven't already seen, this just makes it official. That said, who doesn't want to see a twin-turbo Ford GT set an incredible speed record? You can watch it below.



---
By Jonathon Ramsey
---
See also: Ford bondage ads reportedly trigger firings at Indian ad agency, Ford unveils Mustang 50th anniversary logo, plans merchandise, Autoblog Podcast #326.