Ward's Automotive Ten Best Engines of 2014 dominated by diesels, turbos
Thu, 12 Dec 2013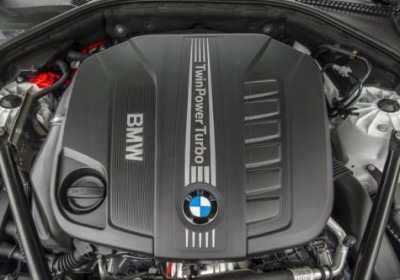 With the Car and Driver Ten Best decided, the North American Car and Truck of the Year finalists announced and Cadillac, Ram and Subaru chalking up wins with Motor Trend, it's fair to say that the automotive awards season is in full swing. The next set of trophies to be handed out will be from Ward's Automotive, which has announced the winners of its 2014 10 Best Engines.

The latest contest was marked by the widespread emergence of diesel power and the continued success of turbocharged engines. There was even an electric motor on this year's list. In fact, only three of the ten winners were naturally aspirated and only two winners returned from last year.

"We weren't looking to throw the bums out, as they might say about an election. We were just really impressed with the flood of new powertrains," said Ward's Automotive Editor-in-Chief Drew Winter. Those new powertrains include the 83-kilowatt electric motor from the Fiat 500e, the 1.0-liter, EcoBoost three-cylinder from the Ford Fiesta and the 2.0-liter turbodiesel from the Chevrolet Cruze.

The carryovers from last year were Honda's 3.5-liter V6 from the Accord and Audi's excellent 3.0-liter, supercharged V6 from the S4 and S5. Other big names to make the list include the 3.0-liter, turbodiesel six-cylinders from the BMW 535d and Ram 1500 EcoDiesel, as well as the new 6.2-liter V8 from the seventh-generation Chevy Corvette Stingray. The Stingray and Cruze make Chevy the only brand to score two wins in this year's awards, although the Chrysler Group and Volkswagen Group had two awards among their sub-brands (Chrysler had Ram and Fiat, while VW Group had Audi and VW).

Scroll down for the entire press release from Ward's Automotive, which includes the complete list of winners as well as remarks on each engine.


Diesels, Turbos Dominate 2014 Ward's 10 Best Engines

By Tom Murphy

Three diesels, a tiny 3-cyl. turbo and a battery-electric vehicle are among the 2014Ward's 10 Best Engines, illustrating the importance of fuel economy as automakers develop and market advanced new powertrains.

This is the 20th year for Ward's 10 Best Engines, a competition created to recognize outstanding powertrain achievement, world-class technologies and those rare engines or electric propulsion systems that are so compelling they help sell the vehicle.
The winners, which include eight engines using direct fuel injection and six with forced induction, emerged from a field of 44 powertrains evaluated by WardsAutoeditors in October and November.

To be eligible, a new or significantly improved engine or propulsion system must be on sale in a production vehicle during the first quarter of 2014. Base price is capped at $60,000, up from $55,000 last year.

This year's winners:

· 3.0L TFSI Supercharged DOHC V-6 (Audi S5)
· 3.0L Turbodiesel DOHC I-6 (BMW 535d)
· 3.0L Turbodiesel DOHC V-6 (Ram 1500 EcoDiesel)
· 83-kW Electric Motor (Fiat 500e)
· 1.0L EcoBoost DOHC I-3 (Ford Fiesta)
· 2.0L Turbodiesel DOHC I-4 (Chevrolet Cruze Diesel)
· 6.2L OHV V-8 (Chevrolet Corvette Stingray)
· 3.5L SOHC V-6 (Honda Accord)
· 2.7L DOHC H-6 boxer (Porsche Cayman)
· 1.8L Turbocharged DOHC I-4 (Volkswagen Jetta)

The Ward's 10 Best Engines competition pits the latest engines available in the U.S. market against the returning winners from the previous year. Usually, at least four engines that won the prior year return to the winner's circle. This year, only two are returning winners: Honda's 3.5L V-6 and Audi's 3.0L supercharged V-6.

"We weren't looking to throw the bums out, as they might say about an election. We were just really impressed with a flood of new powertrains," says WardsAuto WorldEditor-in-Chief Drew Winter. "What was great yesterday might be less impressive tomorrow because engine technology is changing so rapidly."

The arrival of six advanced diesel engines in multiple vehicle segments shook up the competition as all six scored well in the evaluations. This is the first time more than two diesels have made the list in a single year. The biggest decline this year comes in 4-cyl. engines, as only two make the cut. Last year, there were five.

Audi secures its fifth consecutive Ward's 10 Best Engines trophy for its 333-hp 3.0L supercharged V-6 tested in the S5 but also appearing in several other Audi luxury cars and CUVs.

Several new 6-cyl. engines have entered the market within the past five years, but few can match the Audi's brute strength, luscious torque and supreme refinement.
The last powerplant to rack up five straight Ward's 10 Best Engines trophies was Audi's 2.0L turbocharged I-4 in the A4, which was honored from 2006 to 2010.

BMW, the most recognized automaker with 30 trips to the 10 Best Engines podium over the past 20 years, returns with an amazingly quiet 3.0L turbodiesel inline 6-cyl. driven in the 535d sedan but also appearing in the X5 CUV.

An earlier version of this diesel made the list in 2009 and 2010, but it has been re-engineered. The engine previously had two turbochargers, which have been replaced by a single variable-geometry turbocharger, resulting in slightly less power but significantly better fuel economy.

The torque peak of 413 lb.-ft. (560 Nm) arrives earlier now – at 1,500 rpm, virtually eliminating turbo lag. On the fuel-economy front, the 535d outperforms even some of the 4-cyl. diesels considered, topping 35 mpg (6.7 L/100 km) during some test drives. That's better than the mileage we got with the earlier 3.0L diesel in the smaller 3-Series that won four years ago.
Another diesel making the list has been long overdue. The 3.0L V-6, sourced from Fiat-owned VM Motori in Italy for the Ram 1500, is the first modern light-duty diesel engine for a fullsize pickup. The engine also appears in the new Jeep Grand Cherokee SUV.

Ideally mated with a smooth-shifting 8-speed automatic transmission, the 3.0L turbodiesel goes about its business with little effort or humdrum and propels the 6,000-lb. (2,722-kg) truck with ease.

Some WardsAuto editors achieved better than 24 mpg (9.8 L/100 km) in mixed driving, which is remarkable in a truck this large. Count on the Ram 1500 to deliver even better fuel economy during steady highway driving. The EPA numbers are not yet available for the Ram diesel.
At the other end of the spectrum is the 500e electric city car, a first-time Ward's 10 Best Engines honor for the Fiat brand.


The 83-kW electric motor, fueled by a 24-kWh liquid-cooled lithium-ion battery pack, delivers 147 lb.-ft. (200 Nm) of torque at step-off, sending the 3,000-lb. (1,361-kg) 500e from the chute like a pinball. The car repeatedly charged to 85 miles (137 km) of range, as advertised, but it consistently outperformed its indicated range.

Several EVs have been evaluated in recent years, but the 500e feels lighter, keeps up with highway traffic more capably, is loads of fun to drive and is reasonably affordable ($33,095 sticker). Supplier Bosch contributed extensive engineering to the powertrain.

For now, the 500e is available only in California, where incentives reduce the price. But a spike in fuel prices might have the rest of the country clamoring for it.

Ford manages to be the first automaker ever to win a Ward's 10 Best Engines trophy for a 3-cyl. engine, a tiny 1.0L powerplant with a cast-iron block small and light enough to fit in the overhead bin of a commercial jet.

The latest member of Ford's EcoBoost turbocharged direct-injected gasoline engine family is found now in the Fiesta subcompact with a base price of $16,050 and a highway fuel-economy rating of 45 mpg (5.2 L/100 km) with a 5-speed manual transmission.

Some WardsAuto editors report real-world mileage better than 37 mpg (6.3 L/100 km) in mixed suburban driving.

The 1.0L EcoBoost represents a technological achievement as well: Clever engineering allows the engine to function without a balance shaft. Instead, the flywheel and crank pulley are offset to counteract the odd firing sequence, which creates certain vibration challenges in a 3-cyl. engine.

The third diesel to make the list is General Motors' 2.0L 4-cyl. that makes the Chevrolet Cruze compact car a bona fide hybrid fighter while standing toe-to-toe with 4-cyl. diesels in German luxury cars that cost twice the price.

The only demerit comes for a slight grumble at low speed and idle, which is easily forgiven when the neck-snapping torque thrusts the Cruze onto the highway entrance ramp.
Test drives earlier in the year by WardsAuto editors confirmed the Cruze diesel can exceed its 46 mpg (5.1 L/100 km) highway fuel-economy rating.

During 10 Best Engines evaluations this fall, seven editors drove the Cruze around metro Detroit in short-route commuting and averaged nearly 37 mpg (6.3 L/100 km), besting a 2.1L 4-cyl. in the heavier luxury Mercedes E250 and running neck-and-neck with the 2.0L 4-cyl. in the BMW 328d. Unlike the German cars, the Cruze Diesel stickers just over $28,000.

For the first time since 2008, GM has two engines on the list. The second needs little introduction: the 90-degree small-block V-8 that has been in production since 1955 in race cars and production cars and trucks.

The clean-sheet fifth-generation small-block maintains the pushrod legacy while integrating a host of new technologies, such as direct injection and standard cylinder deactivation (marketed as Active Fuel Management), which work in tandem to deliver outstanding real-world fuel economy.

WardsAuto recognizes the 460-hp LT1 6.2L V-8 in the ferocious Chevrolet Corvette Stingray and finds its cousin, the L86 6.2L EcoTec3 V-8 in the GMC Sierra Denali, to be the most compelling of the three small-block truck engines.

The 6.2L engines share blocks, cylinder heads, crankshafts and other hardware but require unique intake, exhaust and lubrication systems and tuning.

Honda has a repeat winner, the Accord's 3.5L SOHC V-6, which has been a favorite of Ward's 10 Best Engines judges over the years.

This unflappable V-6 is the best naturally aspirated 6-cyl. engine in a mainstream vehicle at a time when most automakers are switching instead to turbocharged direct-injected 4-cyl. powerplants for better fuel efficiency.

Even using conventional port fuel injection, Honda's 3.5L V-6 beats most turbo-4s by routinely delivering 28 mpg (8.4 L/100 km) during our evaluations, same as it did last year, thanks in part to cylinder deactivation.

This latest award represents the 3.5L engine's fifth trophy since 2005. Include earlier awards when the engine displaced 3.0L, and this SOHC architecture has earned eight trophies since 2003.

Porsche returns to the Ward's 10 Best Engines list after an 11-year hiatus, dazzling the judges with a 2.7L mid-mounted DOHC boxer that feels a lot more powerful than its rated 275 hp and 213 lb.-ft. (289 Nm) of torque in the Cayman 2-seat coupe.

Tipping the scales at a mere 2,888 lbs. (1,310 kg), the rear-wheel-drive Cayman begs to be driven hard and sounds spectacular in the process.

Nonetheless, WardsAuto editors routinely returned an impressive 23 mpg (10.2 L/100 km) thanks to the use of direct injection, stop/start, VarioCam Plus variable valve timing and lift on the intake camshafts and the ability to coast while consuming minimal fuel.

This is Porsche's fourth Ward's 10 Best Engines trophy. The automaker's last award came in 2002 for an earlier version of the 2.7L flat-6 in the Boxster.

Volkswagen wins its ninth Ward's 10 Best Engines award for its 1.8L turbocharged 4-cyl., which springs from the automaker's all-new third-generation EA888 engine family.

In the affordably priced Jetta, the 1.8L is quiet, efficient and a riot to drive in sport mode, happily popping off the line even with a 6-speed automatic transmission. Several editors logged close to 30 mpg (7.8 L/100 km) in mixed driving, thanks in part to a subtle stop/start system, and the EPA says 36 mpg (6.5 L/100 km) is possible on the highway.

There are several excellent 4-cyl. turbocharged engines in the U.S. market, but VW's re-engineered 1.8L represents the new benchmark.

Eight WardsAuto editors chose the winners after spending October and November evaluating 44 new or significantly upgraded engines in their routine daily commutes around metro Detroit.
Editors score each engine based on power, torque, technology, observed fuel economy, relative competitiveness and noise, vibration and harshness characteristics.

The awards will be presented at a Jan. 15 ceremony in Detroit during the North American International Auto Show.

Please visit WardsAuto.com in the coming weeks, as well as the January issue ofWardsAuto World digital magazine, for additional commentary, profiles of the winning engines, videos and more information about the 2014 Ward's 10 Best Engines.
---
By Brandon Turkus
---
See also: Chrysler recalls small number of 2013-2014 cars and trucks over engine debris, Wagon Attack's crappy Civic Wagon meets its end in Iceland, 2015 BMW M3 Sedan, M4 Coupe are officially revealed [w/video].