Volvo S60, XC60 caught testing with freshened faces
Thu, 24 Jan 2013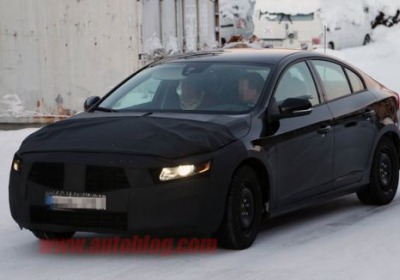 Neither the Volvo S60 nor the Volvo XC60 are that old, but the Swedish automaker is wasting no time ensuring that two of its most popular products don't get stagnant on the market, a fate that has befallen some of the other products it offers.

Even though these two models helped usher in a new styling direction for Volvo not too long ago, the modest facelifts on tap for both looks like they will bring both products closer to the styling of the handsome overseas V40 hatchback.


Aside from the pointier front end, the XC60 crossover is also getting a revised rear fascia that now includes integrated dual exhaust outlets. The shots of the S60 show us that the sedan's interior will be getting minor tweaks as well, including reshaped front seats and a new shift lever.
---
By Jeffrey N. Ross
---
See also: Autoblog Podcast #317, Volvo S60 Polestar Concept looking Smurfy in Jay Leno's Garage, Volvo to finally replace XC90 in 2014.