VW readying new VR6 with forced induction
Fri, 27 Sep 2013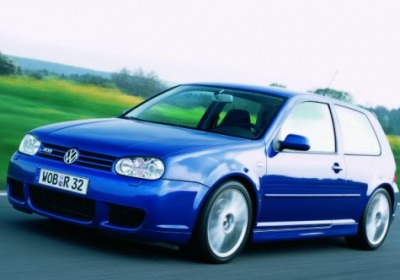 Volkswagen built a stonking, narrow-angle V6 in the 1980s and 1990s that was found in three different generations of the Golf (their performance iterations, obviously), three generations of the Passat, the New Beetle, the Corrado and the Touareg, among other VWs, a spate of Audis, Seats, a Skoda, and even the Porsche Cayenne. It was a sad day when it was announced that it'd be put out to pasture.


Rejoice, though, fans of the venerable VR6, because Volkswagen has a new, modern variant in the works that, according to AutoWeek, features direct injection and can easily be fitted with forced induction. In fact, AW mentions Volkswagen insiders that claim this unit will spawn a production version of the twin-turbo V6 shown on the Design Vision GTI from this year's Wörthersee festival. That unit produced an epic 503 horsepower and 413 pound-feet of torque.

Don't expect a production unit with that level of power (although it would make a hardy RS4 powerplant), though. In reality, AutoWeek is suspecting anywhere from 340 to 450 horsepower from the new mill. When it arrives at an undisclosed date in the future, it'll likely be found in the Passat and Passat CC as well as the production version of the CrossBlue.
---
By Brandon Turkus
---
See also: UAW tactics called into question at VW's TN plant, Touring the Volkswagen Museum in Wolfsburg, VW going turbo-only in 3 to 4 years.