VW going turbo-only in 3 to 4 years
Wed, 18 Sep 2013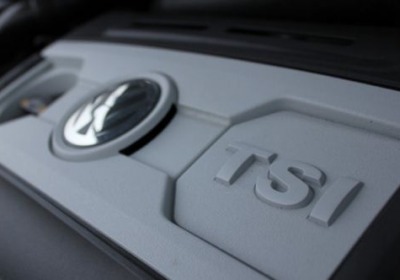 This really was a matter of when, rather than if. Volkswagen will apparently be the first manufacturer to phase out naturally aspirated engines in favor of turbocharging its full slate. VW is kind of responsible for ushering in this push towards small-displacement, turbocharged engines that's taken the industry by storm. When it dropped its direct-injection, 2.0-liter turbo in the 2005 GTI it demonstrated that strapping an iron long to an engine can enhance the powertrain as a whole. VW made fuel economy gains, while also giving a linear, non-laggy turbo experience that it has replicated, model-after-model, to this day.


Speaking with The Detroit News, Volkswagen's executive Vice President of Group Quality, Marc Trahan, told the paper that, "We only have one normally aspirated gas engine, and when we go to the next generation vehicle that it's in, it will be replaced. So three, four years maximum."

Really, it's hard to get teary-eyed about either of these engines going away. VW has access to smaller powerplants that could easily match the performance of the 2.5 five-cylinder and the 3.6 V6, while gobbling up less fuel and providing a better driving experience. What we are sad about is that a similar statement about the extinction of NA engines came from the Vice President of Powertrain Engineering at Ford, Joe Bakaj. We'd certainly get teary-eyed over a world without Ford's excellent 5.0-liter V8.
---
By Brandon Turkus
---
See also: VW redoes A-ha's 'Take On Me' music video, Ford announces first non-pursuit-rated police car ever, Ford Mustang GT500 successor spied near SVT.