UAW tactics called into question at VW's TN plant
Thu, 26 Sep 2013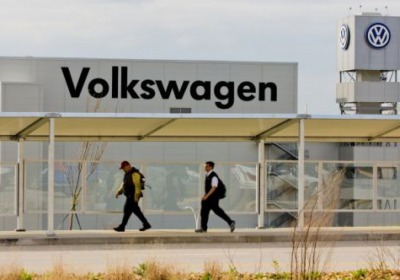 The United Auto Workers is in hot water with some of the very workers it is trying to unionize at Volkswagen's Chattanooga assembly plant. According to The Tennessean, eight Volkswagen factory workers have filed complaints against the UAW with the National Labor Relations Board, claiming the union "misled or coerced" them into formally asking for union representation.


The UAW has instituted a major push at the Chattanooga plant to represent the 2,500 hourly laborers that build the VW Passat by using what's called a card-check process. The tactic is opposed by the National Right to Work Legal Defense foundation, the group representing the workers. The card-check process demands that a company recognize a union that obtains the signatures of more than half its workforce, according to The Tennessean. This tactic is in contrast to the more traditional route, which sees employees vote on union representation.

The workers filing the complaint claim that the UAW told them the cards merely called for a secret ballot, rather than an outright demand for union representation. Workers also allege that the UAW has made it overly difficult to reclaim their signed cards, some of which were signed so long ago that they have been rendered invalid. Although the cards can force a company's hand, federal law still allows the company to ask for a secret ballot before yielding to unionized workers.
---
By Brandon Turkus
---
See also: Touring the Volkswagen Museum in Wolfsburg, VW going turbo-only in 3 to 4 years, VW redoes A-ha's 'Take On Me' music video.