Turn Out the Lights: Final Hummer H3 rolls off the line... for Avis
Tue, 25 May 2010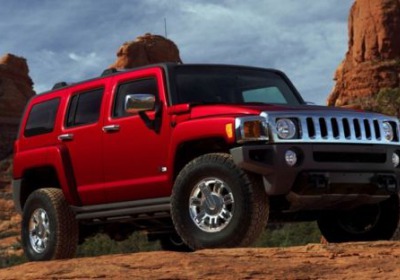 2010 Hummer H3 – Click above for high-res image gallery

Would the last one out the door please switch off the lights? The long strange trip that has been the Hummer brand is just about over for General Motors. The final ever production H3 rolled out of GM's Shreveport, Louisiana factory on Monday May 24, 2010 on its way to an Avis rental car outlet. As you may recall, GM had actually stopped assembling H3s in mid-2009 as it went through bankruptcy, but it resumed production recently in order to fill an 849 unit special order.

GM tried to sell the Hummer brand to Sichuan Tengzhong Heavy Industrial Machines Co., Ltd but the deal ultimately fell apart last February. A subsequent offer from Raser Technologies also went nowhere. Now that production has ceased, 200 of the 900 remaining employees at Shreveport will be laid off by July and the rest of the Hummer staff back at headquarters in Detroit is either leaving or being reassigned.



Related Gallery

2010 Hummer H3 and H3T

[Source: The Car Connection]
---
By Sam Abuelsamid
---
See also: Report: Last-ditch sale effort for Hummer post wind-down announcement fading, Team Miller Fisher finishes the 20th Anniversary Rallye A"icha des Gazelles, GeigerCars Hummer H2 Bomber is ready for winter...now that it's spring.