Toyota releases teaser for Kaley Cuoco Super Bowl ad
Wed, 23 Jan 2013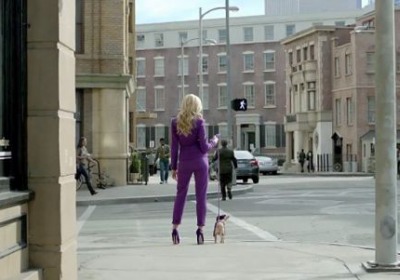 Toyota has released a 35-second teaser video for its upcoming Super Bowl spot staring Kaley Cuoco, the actress best known for her role as object-of-nerd-affection Penny on The Big Bang Theory. The real star of the ad, however, is its soundtrack, the 1995 hit "I Wish" by rapper Skee-Lo that will have your mind cashing nostalgia checks the moment it hits your ears.

We still don't know much about the content, plot or story of this Super Bowl commercial, though we can say that its object of promotion is likely the new RAV4 we see Ms. Cuoco driving in this teaser. The rest of the time she's walking the street in a purple getup granting wishes like Robin Williams on a Disney sound stage. And then the Easter Bunny and a chihuahua enter the picture and we get lost. Clint Eastwood under a bridge this is not.


But hey, Super Bowl ads cost millions and millions of dollars to produce and air, so we trust that Toyota spent its money wisely and will have us ROFLing on game day. Until then, scroll down and witness for yourself the debut of Kaley Cuoco as a Toyota spokeswoman.


---
By John Neff
---
See also: Toyota close to licensing deal with BMW for fuel cell technology, Autoblog Podcast #317, Submit your questions for Autoblog Podcast #317 LIVE!.