Toyota promises Hybrid-R concept for Frankfurt
Thu, 08 Aug 2013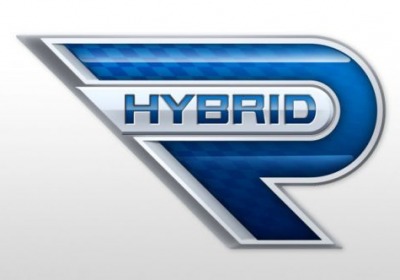 Toyota will be bringing a new concept car to the Frankfurt Motor Show next month. Dubbed Hybrid-R, Toyota says the concept will feature the same Toyota Hybrid System-Racing tech found in the automaker's latest endurance car, the TS030 Hybrid.

That car took second place at the 24 Hours of Le Mans, with a gas-powered, 3.4-liter, naturally aspirated V8 and a capacitor-based hybrid system. The result was 530 ponies from the engine and an extra 300 horsepower from the electric motor and batteries.

Toyota's press release came with but one image, a new Hybrid badge which is a far cry from the Hybrid Synergy Drive label found on the automaker's other offerings. There's really not much else to go on yet, but the news that Toyota is already adapting its racing tech for a concept bodes well for the future of exciting, hybridized offerings from the automaker. We'll be at Frankfurt live, and will be sure to bring you all the news on this new concept as it becomes available.



FRANKFURT MOTOR SHOW FIRST NEWS: DEBUT OF NEW HYBRID-R CONCEPT

Toyota will showcase an exciting new concept for road and track at this year's Frankfurt Motor Show, featuring Toyota Hybrid System-Racing (THS-R) technology.

THS-R technology has been used in the TS030, Toyota's FIA World Endurance Championship car, which achieved second place at this year's Le Mans 24 hours. More information on the concept will be available in the coming weeks.

Toyota's press conference will begin at 12:45pm on first press day (10 September) in Hall 8.
---
By Brandon Turkus
---
See also: 2014 Toyota Tundra gets five grades priced from $25,920*, Toyota builds world's first 'outdoor website' for RAV4 promo, Toyota recalling 342k Tacomas due to faulty seatbelt pretensioners.