Toyota hangs on to title of world's largest automaker for first half of 2013
Fri, 26 Jul 2013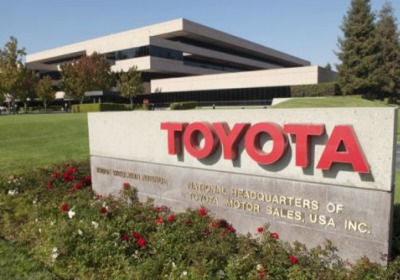 General Motors and Ford can have all the success they please, but it doesn't seem like America's two largest manufacturers are going to topple Toyota in the first half of 2013. According to Reuters, Toyota moved 4.91 million vehicles in the first six months of 2013, representing a 1.1-percent drop from the same period in 2012.


GM is on the rise, though, with a four-percent increase in global sales, to 4.85 million. Volkswagen, still sitting in third, saw a 5.5-percent jump to 4.7 million vehicles in the first half of 2013.

If this pace continues for Toyota, it'll finish 2013 in the top sales spot for the second year in a row. The manufacturer fell to third, behind GM and VW, in 2011 after earthquakes and tsunamis ravaged its production capacity.
---
By Brandon Turkus
---
See also: 2014 Roush Stage 3 Mustang, Production of Shelby GT350 is coming to an end, Ladies Love It: Ford Fiesta wins Womens World Car of the Year.