Toyota discontinuing FJ Cruiser after 2014 model year
Tue, 20 Aug 2013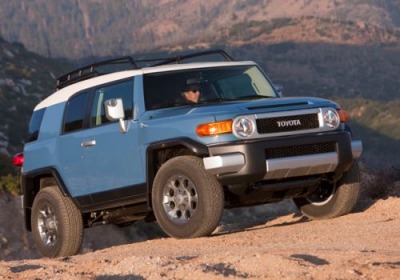 The Toyota FJ Cruiser is not long for this world. According to the manufacturer's own fleet website, the rugged FJ will be discontinued after the 2014 model year, with the companies final orders due in June of next year.


Toyota first launched the FJ Cruiser in 2006 as a 2007 model, and aside from minor year-over-year changes, it has not been substantially updated. The FJ is the modern successor to the original FJ40 Land Cruiser that Toyota produced from the 1960s all the way up through 1984, when the automaker decided to better focus on its larger, four-door Land Cruiser line. Currently, it uses a 4.0-liter V6 engine with either rear- or four-wheel drive, and is available with either a five-speed automatic or six-speed manual transmission. Interestingly, word of the FJ's demise comes not long after Toyota's US boss, Bill Fay, reaffirmed his company's commitment to body-on-frame trucks in late July.

Also of interest, Toyota's fleet website states that the 2014 model year Prius range will have "minor updates," though it's unclear what those are as of this writing. When Autoblog reached out to confirm these developments with Toyota, spokesman Curt McCallister reminded us, "As is our corporate policy, we don't discuss future products beyond the present or upcoming model year."
---
By Steven J. Ewing
---
See also: Toyota nudges US sales projections up to 2.25M, Toyota gives up more information on Frankfurt-bound Yaris Hybrid-R concept, Toyota gives dealers permission to drop Scion, shows them FR-S droptop, Juke rival first.