Toyota again claims Corolla outsold Focus worldwide
Wed, 10 Apr 2013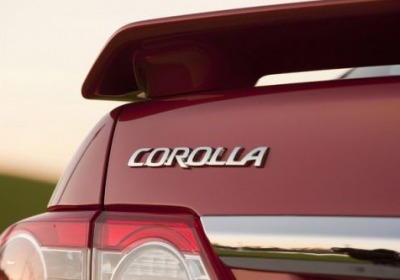 Toyota isn't convinced the Ford Focus was the best-selling nameplate globally last year. Bloomberg reports that for the second time in seven months, both Toyota and Ford are laying claim to the title. Ford cites R.L. Polk & Co. data that says the automaker moved some 1.02 million Focus models in 2012 compared to just 872,774 Toyota Corolla units. But Toyota says the actual figure is closer to 1.16 million Corolla models.


Last year, Ford said it took the sales crown through the fist half of 2012 based on information from IHS Automotive, but Toyota pointed out those numbers left out models like the Corolla-based Matrix and Auris, as well as the Corolla Fielder and Scion xB-based Corolla Rumion. Whether or not Toyota's belief that all these cars should be counted in the Corolla bucket is accurate or not is seemingly up for debate... as is the question of why it matters so much to both parties.

This time around, Ford is holding the line that the Focus is the "best-selling nameplate," with Erich Merkle, a US sales analyst with Ford saying the company's figure is, "a pure number that is verified by a third party." Toyota, meanwhile, has requested clarification from Polk.
---
By Zach Bowman
---
See also: Ford announces 2014 F-150 SVT Raptor Special Edition, Ford Focus was best-selling nameplate in 2012, 2014 Ford Fusion to get 1.5L EcoBoost three-cylinder?.