Toyota Matrix not long for this world?
Thu, 18 Apr 2013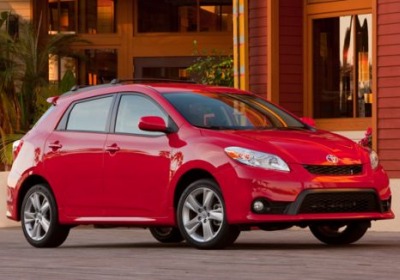 According to a report from AutoGuide, Toyota doesn't have plans to replace the aging Matrix hatchback in the United States after this year. If true, the timing coincides with the replacement for the Corolla, on which the Matrix is based, with that car slated to get its first complete redesign since 2006 (2008 in the US market).


We'd love to tell you how many Matrix models were sold by Toyota in the United States last year, but the automaker chooses to bundle Matrix sales with Corolla sales, so we have no idea. That said, we have to assume sales of the hatchback don't contribute much overall to the total number of Corolla-based machines.

We're also unsure if Toyota will choose to exit the youth-oriented compact hatchback market entirely, or if the automaker will rely instead on its hybrid Prius line and Scion models like the xB and xD.
---
By Jeremy Korzeniewski
---
See also: 2013 Toyota Tacoma TRD Sport, 2013 Toyota RAV4, Submit your questions for Autoblog Podcast #329 LIVE!.