Toyota 86 most likely to get more power through more displacement? [w/poll]
Wed, 21 Aug 2013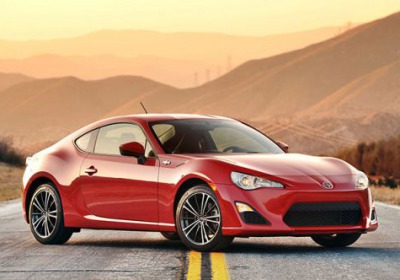 The Sydney Morning Herald has spoken to Tetsuya Tada, chief engineer of the Toyota 86 (our version of it, the Scion FR-S, is pictured above), and they've been promised that more power is on the way. We've heard a lot of speculation about a more powerful Toyobaru since before the standard model was even launched. The only question now is how the power will be delivered, and among the engine concepts we've already heard about – turbo, supercharger, twin-charged, hybrid – is a new one: more displacement.

Tada said that an engine with more displacement than the current coupe's 2.0 liters is being tested alongside a turbocharged and a hybrid-assisted motor. The SMH cites "inside sources" as saying the displacement option is the one likely to get the go-ahead, and suggests increased bore and stroke will see the engine grow to 2.5 liters, horsepower to about 250 – a 50-hp increase over the present car.

While that's apparently the betting man's solution for the long-awaited increase in gumption, what happens with the next generation could be more wide open than we suspected. According to the report, Tada "hinted that [a successor] could be a radically different car, potentially dropping the boxer engine altogether." He said once they've sorted out the concept for the second generation car, then they'll sort out an engine. That's where a turbo option could come to market, perhaps the turbocharged four-cylinder Toyota is developing for the Lexus NX crossover or a hybrid system that uses a capacitor.


This leaves us wondering what, if anything, will happen with the (presumed) next generation of the Subaru BRZ. But for now, the cavalry – more horses – is on the way for the current generation, one way or another.

How do you think the power increase should be realized? Vote in our poll below, then have your say in Comments.



---
By Jonathon Ramsey
---
See also: Toyota discontinuing FJ Cruiser after 2014 model year, Toyota nudges US sales projections up to 2.25M, Toyota gives up more information on Frankfurt-bound Yaris Hybrid-R concept.