This first-gen Toyota Celica is one mean mother
Tue, 09 Jul 2013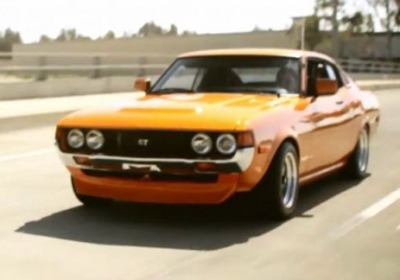 Brian Karasawa's gen-one Toyota Celica is, in a word, badass. As a long-standing fan of the marque, the doting owner has tried to both restore and improve his Celica keeping period-correct modifications in mind. The 20R/22R mashup engine is outputting roughly 185 horsepower and graced with a lot of JDM-specific parts and modifications. Clearly, the exhaust has been upgraded from stock, as clips of the orange Toyota in motion are accompanied by one hell of a nice sound.


Tastes clearly vary, and there's not as much love for the first-wave of Japanese metal as there is for similar era American-iron, but we're pleased to see these cars finally getting more time in the spotlight. Scroll down below to see why we're stoked, and consider cruising your local Craigslist for late 1970s and early 1980s Japanese coolness (before we get there first).



---
By Seyth Miersma
---
See also: Toyota sells 3-millionth Prius, Toyota Prius sales could come up short in 2013, Toyota to recall 185k cars globally, including Yaris.