The Saab 9-3 that never was finally shows up
Fri, 22 Feb 2013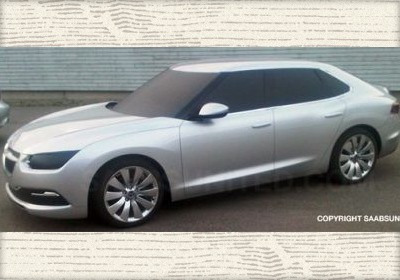 Looking back on the life and [slow and painful] death of Saab, it's impossible to not stop and think of what might have been with the quirky Swedish automaker. As it turns out, SaabsUnited has decided to shed some light on what the company's future might have looked like, including some images and information that include full-scale mockups of the 9-3 Phoenix, which you see above.

In its waning years, Saab's lead designer Jason Castriota was working feverishly to deliver new products that built on the heritage of the brand while doing so at a lower cost and in a shorter time period than previous models. In the end, though, it sounds like the earliest that we could have seen any of these plans come to fruition was 2014. In addition to hatchback and convertible 9-3 variants, Castriota also created the Sonnett – a sporty-looking 2+2 that never made it past the design study phase.


Regardless of whether you're a diehard fan of the brand or if you were just pulling for the underdog, you'll want to head on over to SaabsUnited to check out a little more of what the future could have held for Saab.
---
By Jeffrey N. Ross
---
See also: Grainy leaked images show stillborn Castriota-designed Saab 9-3, Saab 9-3 production to start in China in 2013 [UPDATE], NEVS to build new Saab models in China's Qingdao.