Submit your questions for Autoblog Podcast #329 LIVE!
Mon, 15 Apr 2013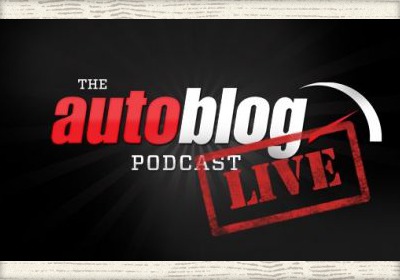 We're set to record Autoblog Podcast #329 tonight, and you can drop us your questions and comments via our Q&A module below. Subscribe to the Autoblog Podcast in iTunes if you haven't already done so, and if you want to take it all in live, tune in to our UStream (audio only) channel at 10:00 PM Eastern tonight.

Discussion Topics for Autoblog Podcast Episode #329
Subcompact sales slump, yet again
1.5 liter Ecoboost for Fusion, because of China
Maserati Ghibli
[RSS] Add the Autoblog Podcast feed to your RSS aggregator



---
By Dan Roth
---
See also: Watch a Toyota Highlander ram a house, twice, Ford, GM to collaborate on 9- and 10-speed transmissions, Transit Courier completes Ford's new commercial van line, will we get it?.