Submit your questions for Autoblog Podcast #316 LIVE!
Mon, 14 Jan 2013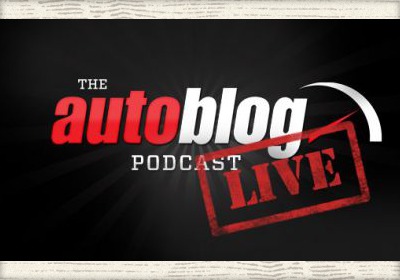 We record Autoblog Podcast #316 tonight, and you can drop us your questions and comments regarding the rest of the week's news via our Q&A module below. Subscribe to the Autoblog Podcast in iTunes if you haven't already done so, and if you want to take it all in live, tune in to our UStream (audio only) channel at 10:00 PM Eastern tonight.

Discussion Topics for Autoblog Podcast Episode #316

2013 Detroit Auto Show
Ralph Gilles interview
[RSS] Add the Autoblog Podcast feed to your RSS aggregator



---
By Dan Roth
---
See also: GM recalls full-size truck, SUVs and vans over faulty shifter mechanism, GM claims it's first to sell million 30+ mpg vehicles, Expect greater differentiation in GM's next-generation SUVs.