Porsche wants you to 3D print your own Cayman
Tue, 10 Dec 2013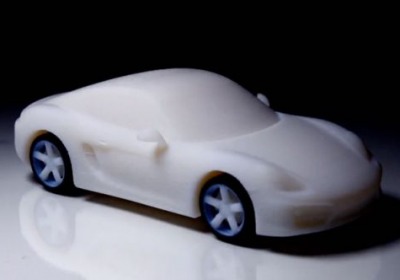 Have you got access to a 3D printer? Well lucky you, because as we're rapidly learning, the possibilities are virtually endless. And if your tastes lean towards the automotive (as we'd assume they do if you're reading this page), we've got good news.


Porsche has just released 3D printing data for the Cayman S so you can three-dimensionally print out your own and customize to your heart's content. Now Porsche hasn't specified just to what scale the data will allow you to print your Cayman, but we have a feeling that'd mostly be limited by the size of the printer at your disposal. Check it out in the video below and follow the link to the Porsche site to download the file.



---
By Noah Joseph
---
See also: Porsche Macan to get four-cylinder engines, Chris Harris condemns demonization of Porsche Carrera GT in wake of Walker death, Man arrested for stealing part of Paul Walker Porsche wreck.