Porsche to only build next Panamera in Leipzig?
Sun, 06 Oct 2013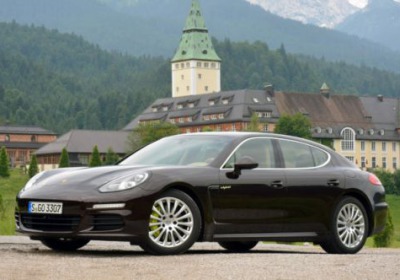 Manufacture of the next-generation Porsche Panamera could be moving, if a report from Reuters is true. The current-generation Panamera range has its bodies welded together and painted at a Volkswagen facility in Hanover before being shipped to Leipzig where final assembly takes place.

According to Reuters, Porsche is looking to cut VW out of the equation and focus production of the Panamera in Leipzig. While this could cost 800 of the 14,300 workers at Hanover their jobs, it's not entirely clear what Porsche stands to gain by the move. It recently invested 50- million euros (about $680 million at today's rates) on a paint and body shop for its Leipzig factory, ostensibly so the facility could have Macan production underway by that car's spring 2014 on-sale date. If the facility was also designed with next-generation Panamera production in mind, then Porsche's decision to put all of its eggs in one basket could make a lot of sense. It currently ships the semi-completed Panameras from Hanover to Leipzig, a distance of around 160 miles by road, and presumably it's a costly and time-consuming process.


The Leipzig factory produced 27,000 Panameras last year, although it's unclear just what its production capacity really is. Besides the Panamera and the upcoming Macan, the factory also builds the Porsche Cayenne.

Officially, both sides are mum, with Porsche saying there hasn't been a decision yet and VW refusing to comment.
---
By Brandon Turkus
---
See also: Porsche digitally dissects its 918 Spyder for your viewing pleasure, Porsche creates 'symphony' with seven generations of 911, Porsche Boxster/Cayman GTS, Macan, 911 Targa details leaked.