Porsche digitally dissects its 918 Spyder for your viewing pleasure
Wed, 02 Oct 2013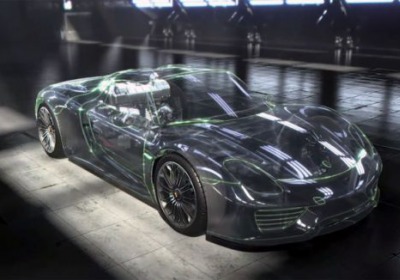 At this point, you'd think we'd know all there is to know about the 2015 Porsche 918 Spyder – except what it's like to drive – but Porsche has released a new video giving us a more in-depth look at its new plug-in hypercar all the same. The animated video gives us numerous cutaway looks at the 918 Spyder while giving a visual demonstration of the car's four hybrid driving modes.


Though nowhere near as exciting as watching the 918 blast around the Nürburgring in record time, this new video is nonetheless both interesting and informative. Scroll down to watch the video yourself, and be sure to check out our live gallery of the production version of the car along with a stock gallery.



---
By Jeffrey N. Ross
---
See also: Porsche creates 'symphony' with seven generations of 911, Porsche Boxster/Cayman GTS, Macan, 911 Targa details leaked, Motor Trend hits Laguna Seca with Ferrari F12, Chevy Corvette, Porsche 911.