Nissan exec Andy Palmer derides Toyobaru coupes as 'midlife crisis' cars
Mon, 28 Oct 2013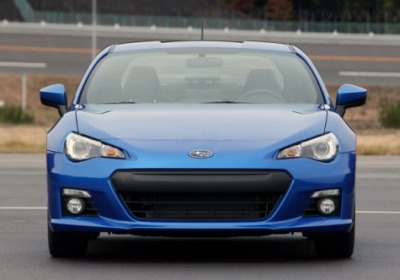 Andy Palmer, Nissan's executive vice president, does not like the Scion FR-S or Subaru BRZ. To us, that's like saying you enjoy barbecuing puppies, but we'll let him slide, because his statements about the Toyobaru twins are much, much more than just idle trash talk.

Speaking to Motor Trend's Nate Martinez, Palmer said, "Do we have any competitors [in the small, rear-drive coupe segment]? Are you talking about the Subaru [BRZ]? It was a car designed for a 50-year-old. It's for a midlife crisis. That's not what we do." Strong words, but what followed was even better.


"Are you coming to the Tokyo Motor Show? You'll see the answer to the midlife crisis. Except it won't be for the midlife crisis." So, if you were wondering whether Nissan is working on a competitor to the Scion FR-S and Subaru BRZ, the answer seems to be a resounding "yes."

According to a previous report from MT, whatever Nissan's "answer" for the BRZ and FR-S is, it'll be rear-drive, and sport a detuned version of Nissan's VQ37, 3.7-liter V6 from the 370Z, but will also be available with a 2.5-liter, turbocharged four-cylinder. We're now more excited than ever before about Tokyo.
---
By Brandon Turkus
---
See also: Aston CEO claims Cygnet cancelled because Toyota is dropping iQ in 2014, 2014 Nissan Pathfinder Hybrid priced from $35,110*, Nissan ZEOD RC stretches its legs for the first time.