Nissan Xterra's fate hangs in the balance
Sat, 21 Sep 2013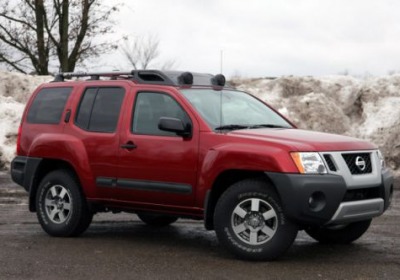 The Nissan Xterra might not be long for this world, according to a report from Edmunds. The rugged SUV, which has always been a bit more of a hardcore, purpose-built vehicle than the rest of the Nissan SUV range. But it has also suffered from slowing sales, low fuel economy relative to the competition and general neglect, as Nissan has focused on other offerings in its range.


"There are plans to replace it, there are always plans, (but) I am not sure it will happen. I would say in the next six months to a year," Pierre Loing, vice president of product planning for Nissan Americas told Edmunds. Part of the problem, he added, was that the Xterra is a US-only vehicle, which makes it a hard sell in a world where automakers are increasingly depending on global cars.

Besides the economic forces working against the Xterra, it's just a vehicle that hasn't been a huge sales success of late. Customers are more conscious of fuel economy and a body-on-frame SUV that only nets 16 miles per gallon just isn't good enough; arguably why Nissan barely sold 17,000 units last year. We can hold out hope, as the Xterra remains a fun off-roader that we'd hate to see go, but unless Nissan finds a business case or some global partners, this is a vehicle that is on its last leg.
---
By Brandon Turkus
---
See also: Nissan Leaf Nismo RC Concept [w/video], Nissan Patrol modified for backseat drivers, Mercedes was set to sell version of Nissan Titan, now Infiniti might instead.