Nissan Patrol attempts Guinness record with 170-ton cargo plane tow
Fri, 23 Aug 2013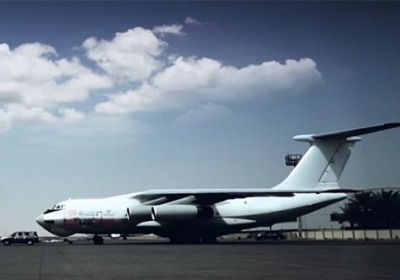 Yesterday, Nissan teased us with a video showing a Patrol pulling up to a 170-ton cargo plane at an airport in the Middle East – we could only assume that the not-for-America sports utility vehicle would attempt to tow the jet.

Well, somebody leaked the official Nissan video, which indeed shows the Patrol successfully pulling the plane 30 meters for what reportedly is a Guinness world record. While Guinness hasn't confirmed the record on its website at time of writing, the 170-ton jet would be the heaviest plane ever towed by a production automobile. The video was taken down quickly, but another video shot by an observer at the event was posted for our enjoyment. We figured Nissan would move to repost the official video sooner rather than later, and it did.

The Patrol seems to have no problem towing 340,000 pounds, but let's just say it wasn't a quick ordeal. Check out the official and unofficial video of the tow below, as well as Nissan's teaser video. In a reversal of fortunes, we also threw in another, somewhat smaller but perhaps just as impressive vid, just for fun.

Note, this isn't the first time a passenger vehicle has towed a massive air-bound machine behind it. See here and here, and for another record-breaking tow record, click here.










---
By Damon Lowney
---
See also: Porsche 911 GT3 dukes it out with MP4-12C on track and GT-R on spectacular roads, Nissan's Dacia Duster-based Terrano revealed, Nissan says next Rogue coming September 10.