Nissan GT-R drag races Swiss fighter jet
Thu, 09 May 2013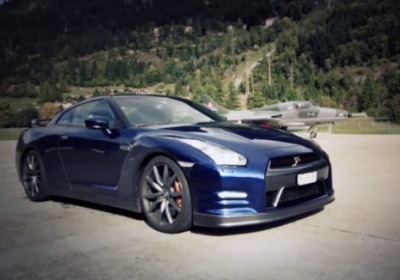 Proving that speed is fun in any language, Nissan's German arm recently pitted a GT-R up against an ex-Swiss Air Force fighter jet, called the Hawker Hunter. Now the idea of a car-versus-plane drag race is nothing new, but this is the first time we can recall a GT-R being involved.


While this Nissan video is almost a month old, we're pretty sure you won't be disappointed by the action, which shows the two high-speed machines racing along the two-kilometer runway. We don't want to ruin the suspense, so scroll down for the latest matchup of sports car versus fighter jet.



---
By Jeffrey N. Ross
---
See also: 2013 Nissan Juke Nismo, Nissan lowers price of seven models for better search results, Nissan Juke-R [w/video].