New details emerge on forthcoming Mercedes-Benz SLC
Sat, 02 Feb 2013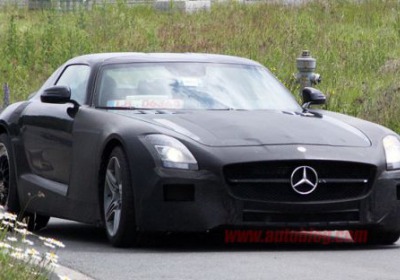 Last we heard, the Mercedes-Benz SLC had been put on indefinite hold, but now Car Magazine is reporting that the Porsche 911-fighting "Baby SLS" coupe could be on sale by 2015. Riding on a modified SLS AMG chassis, the smaller and lighter SLC could be priced in the sub-$100,000 price bracket.

We'd already heard that the new car would feature conventional doors (instead of SLS-like gullwing doors), but this report focuses on some of the possible powertrains Mercedes-Benz is likely to use. At launch, the SLC could offer a pair of V8-powered models – a 485-horsepower SLC and a 585-hp SLC S – both being powered by a 4.0-liter twin-turbo V8. About a year after launch, a new V6 model could emerge giving the SLC an estimated 333 horsepower and its lowest price point.


It also sounds like the car's name hasn't been completely finalized as some people within Mercedes are favoring a return of the SLR name.
---
By Jeffrey N. Ross
---
See also: Consumer Reports selling its road-tested roadsters [w/video], YouTube's Super Bowl commercial buzz list dominated by automakers [w/videos], 2013 Mercedes-Benz SLS AMG GT Coupe.