New car market raining on convertibles' parade
Mon, 08 Jul 2013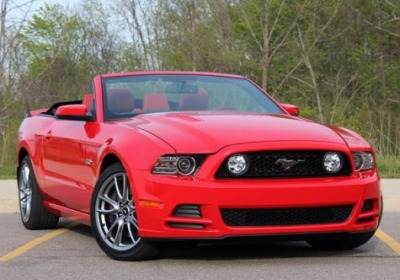 Whether fitted with soft or hard folding lids, today's droptops are better than ever for year-round motoring. Advancements in power top mechanisms, sealing, aerodynamics, structural rigidity, rollover safety and creature comforts like heated and cooled seats mean that modern convertibles are more versatile and better to drive than ever before. Yet the segment's sales took a dive during the recession and haven't come back, Automotive News reports.

Part of that is because automakers are looking at today's more sensible buyers and simply not developing as many new models, and that lack of fresh iron is curbing sales. AN cites R.L. Polk data which notes that only about one percent of new vehicles registered in the US last year had tops that folded. Back in 2009, it was 1.4 percent, and it was 2 percent in 2006. All-in, some 151,636 convertibles were registered in 2012. That's more units more than were registered in each of the past three years, but the market has also grown as the economy has picked up speed, and as a percentage of new vehicles purchased, convertible sales are lagging.


Thus far in 2013, the Ford Mustang is America's top-selling convertible, with 6,421 units registered through the end of April, followed by its rival, the Chevrolet Camaro, at 4,751 units. The Volkswagen Beetle isn't far behind, with 4,305, but from that point, it's a steep drop off to the fourth-place Mercedes-Benz SL-Class and its 2,380 sales.

Some new canvas-backed iron is around the corner and could spark convertible sales, however. A Scion FR-S droptop is expected soon, and fourth-generation Mazda MX-5 Miata is in development alongside an Alfa Romeo roadster. The new Jaguar F-Type is just getting going, and there are new iterations of the Chevrolet Corvette, Mini Cooper and BMW 4 Series (previously known as the 3 Series) waiting in the wings, too. Even so, the industry will likely struggle to reverse the segment's decline if the economy doesn't improve, particularly if automakers can't find ways to attract new, younger buyers.



---
By Chris Paukert
---
See also: Ford reveals new rapid prototyping and low-volume production techniques [w/video], Hyundai, BMW and Ford win Concept Vehicle of the Year awards, NHTSA closes investigations into Ford Taurus, Hyundai Santa Fe.