NHTSA closes investigations into Ford Taurus, Hyundai Santa Fe
Wed, 03 Jul 2013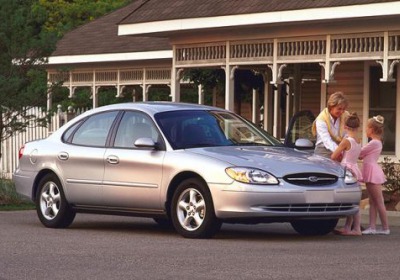 Ford and Hyundai are out from under the scrutinizing eyes of the National Highway Traffic Safety Administration after the government agency said it was closing investigations against both automakers over vehicle safety concerns.


Ford was being investigated for reported damaged speed control cables on Ford Taurus (shown above) and Mercury Sable models, both built between 2000 and 2003. Vehicles with the company's Duratec engines allegedly failed to allow owners to brake as expected. Owners lodged 100 complaints and were involved in five accidents, according to NHTSA records. The American automaker responded to the reports, and on June 21 of this year, said that it would inspect and repair all affected vehicles, regardless of the mileage.

Hyundai was under investigation for a reported loose fastener on the steering shaft of its 2011 Santa Fe (shown in the gallery below). After NHTSA launched its inquiry, the Korean automaker responded with its own investigation that yielded four affected vehicles. Following the inspection of 680 vehicles at its assembly plant, Hyundai said the issue was due to employee error and that no further defects have been found.
---
By Michael Harley
---
See also: 2012-2013 Hyundai Azera recalled for passenger airbag fault, Ford builds USAF Thunderbirds Edition Mustang for charity, Ford Explorer Jackson Pollock Edition results in trip to hospital.