More details on next Audi A4 mooted, including PHEV
Wed, 21 Aug 2013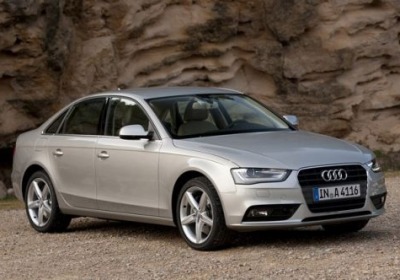 With just under two more years until the next-gen Audi A4 hits the streets, it's not surprising that details are starting to leak out. The Brits from Autocar are reporting some information on the 2015 A4, although it isn't clear where any of it came from.


The most substantial news might be in regards to the plug-in hybrid version of the car. We've known for a couple years now that an A4 PHEV was being planned, but the report indicates that a trio of plug-in configurations are being planned, equipped with a 2.0-liter gas engine, a 2.0-liter diesel engine or a 3.0-liter supercharged V6. All engines will be paired with an eight-speed automatic transmission, and the A4 plug-in is said to have an all-electric range of up to 31 miles.

In terms of styling, the next A4 shouldn't stray too far away from Audi's current design language, but it will introduce a new version of the automaker's signature grille. Despite being about the same size as the existing A4, the fifth-generation model will drop some pounds thanks to various weight-saving techniques with the most obvious being aluminum body panels. Based on this info, we should see the A4 sedan and wagon in April 2015, an Allroad later in the year and a redesigned A5 lineup hitting the scene in 2016.
---
By Jeffrey N. Ross
---
See also: Audi revisits Ahab on desert island paradise in new ad, Audi A8 super high-tech headlight teased, whole car coming Aug 21, Audi celebrates 500k TT models with new TTS Competition.