Meet the inventor of the BMW 3 Series wagon
Sat, 11 May 2013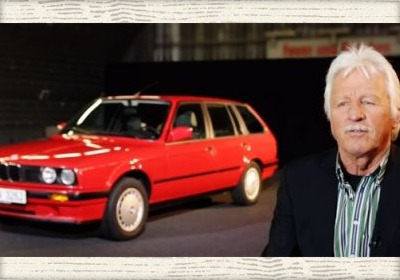 It's hard to imagine, but once upon a time, there were only two BMW 3 Series variants: the coupe and sedan. Back before gran coupes, convertibles and yes, even touring models were available, buyers could only get their 3 Series fix if it came with two or four doors and a fixed roof. Back in the mid '80s, BMW engineer Max Reisbock was having some trouble fitting his whole family into his four door. Rather than suck it up and buy a van, he picked up a wrecked 3 Series and got to cutting in a buddy's garage. Months later, he had the very first 3 Series Touring ever built.


At first, he kept the the car to himself, using it to haul friends and family around, but he eventually showed it off to his friends at work. When the BMW executives found out about his project, they called him up to take a closer look. After putting an eyeball on the car, they took it, copied his design, made a few tweaks and quickly rolled out the first production 3 Series Touring. How's that for validation? Check out the video below for Reisbock's story.



---
By Zach Bowman
---
See also: 2014 BMW M6 Gran Coupe, BMW may keep next 1 Series out of the US, Watch two championship-winning DTM cars from BMW go head-to-head.