Maybach Cruiserio Coupe bites the dust as Xenatec declares bankruptcy
Mon, 07 Nov 2011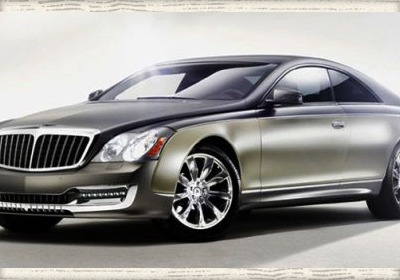 You just can't catch a break in this world if your name is Maybach. The superlux Daimler division has had trouble selling enough vehicles to seriously challenge the likes of Bentley and Rolls-Royce – divisions of arch-rivals Volkswagen and BMW, respectively. It can't seem to broker a viable deal with Aston Martin to produce a new range. Even that one-off Exelero wasn't paid for in full after being purchased by a certain hip-hop artist. Now the last ambitious project by the double-M marque appears to have floundered, too.

As you may recall, a German coachbuilder called Xenatec recently launched an initiative, with Maybach's blessing, to produce a series of hyper-exclusive million-dollar Maybach coupes. The idea stemmed from Xenatec's existing business producing armored luxury cars for those with the means. Unfortunately, the program doesn't seem to have attracted enough buyers to make it viable, and the associated costs have reportedly now bankrupted the company.


All-in-all, eight or so Maybach Cruiserio Coupes are reported to have been sold, with another three in various states of build seeking buyers. We're not sure who would complete them even if they were sold, however, as the bulk of Xenatec's workforce has apparently either quit or been laid off.
---
By Noah Joseph
---
See also: Maybach and Aston Martin alliance talks fall apart, Maybach celebrates Daimler's 125th with special edition 57 S, Birdman can't pay for his new $8 million Maybach Exelero.