Man surprises girlfriend with C7 Corvette
Mon, 07 Oct 2013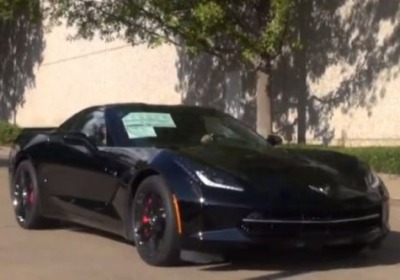 How would you react if someone just showed up at your place of work with a new, 2014 Chevrolet Corvette Stingray, complete with all the trimmings? While a lot of us would likely be flipping out over the still rare sports car, it's a fair bet many more of us would be responding like Pattie here, whose boyfriend stopped by her work to show her her new C7.

Speechless and shocked as she seems, she does end up taking it out for a drive, despite claiming she wasn't really outfitted to handle the car's seven-speed manual transmission at the time. From the sound of the video, we got the impression that she knew the car was coming, just not that it was anywhere near ready for delivery. It also, as Pattie says, seems like her boyfriend is more excited about the car than she (which, can we blame him?). Take a look down below for the full video of this C7 Stingray delivery.



---
By Brandon Turkus
---
See also: GM sweetens military discount for Buick, Chevy and GMC, First privately owned Corvette Stingray blitzes 1/4 mile in 12.23 at 114.88 mph, 800k car names trademarked globally, suddenly alphanumerics seem reasonable.