Lincoln's second, more traditional, Super Bowl commercial
Sat, 02 Feb 2013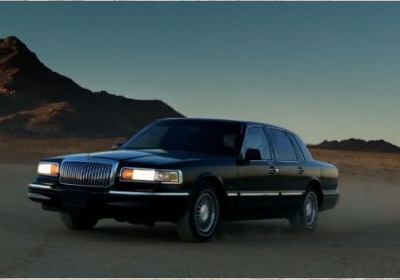 For its second Super Bowl commercial, Lincoln Motor Company has stepped away from the Max Ernst-ian surrealism of the "Steer the Script" spot. No Germans, no turtles, no aliens nor alpacas this time, just a 30-second run through the ways in which Lincoln sees the 2013 MKZ as a rebirth of the brand and everything a luxury consumer would want.

The kind of traditional spot that could run any time of year, the only question we had after watching it was: "Wait – was that... Abraham Lincoln?" Along with the press release from Lincoln, you can view the spot below.

If you want a deeper look and criticism into Lincoln's "Steer The Script," ad, have a read of AOL Autos' column: Lincoln's Super Bowl Ad is a Flop, written by Pete Bigelow.



Lincoln Releases Second Super Bowl Ad
"Phoenix" spot focuses on brand reinvention story and features 2013 Lincoln MKZ

DEARBORN, Mich., Feb. 1, 2013 – Lincoln, the luxury automotive brand, today released its second Super Bowl ad that is a part of its purchase of two 30-second spots to air during the broadcast. The brand spot featuring the 2013 MKZ is titled "Phoenix," and graphically showcases the new beginning of the brand with an MKZ emerging from the flames of a Lincoln Town Car. The first ad is a Twitter-generated spot that has been posted on www.Steerthescript.com.


These Super Bowl ads represent a significant piece in the Lincoln reinvention strategy as the brand attracts a new market of individual-minded luxury consumers. Lincoln recently launched the all-new 2013 MKZ, and will deliver three more vehicles in the next four years to appeal to these new luxury consumers who have emerged as a powerful economic force, already making up close to 25 percent of all luxury automobile purchases.

The 30-second spot will be available on the Lincoln YouTube channel. Additional information about Lincoln's Super Bowl campaign and behind-the-scenes footage of the commercial shoot is available at www.SteertheScript.com.

Click on the link below to view the "Phoenix" ad.

http://youtu.be/D3vw9w9vevI

# # #

About Lincoln
Lincoln is the luxury automotive brand of Ford Motor Company, committed to creating compelling vehicles with an exceptional ownership experience to match. Lincoln will introduce four all-new vehicles in the next four years. For more information about Lincoln, please visit media.lincoln.com or www.lincoln.com. Follow us on Facebook at facebook.com/lincoln.
---
By Jonathon Ramsey
---
See also: Lincoln takes to the Super Bowl with Twitter schizophrenia, Lincoln to adopt Mini-like personalization strategy?, MKC Concept is the real fresh start for Lincoln [w/poll].