Lincoln dealers frustrated over slow MKZ production ramp-up
Tue, 12 Feb 2013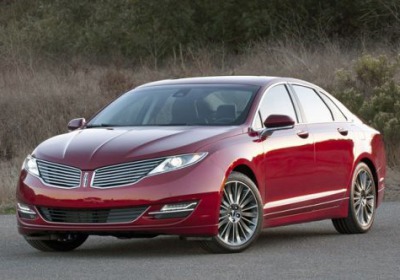 Lincoln has clearly been working hard to get the word out about its 2013 MKZ sedan. The Dearborn automaker has taken out lavish spreads to trumpet its boldly styled new model in magazines of every description, along with placing commercials for both the vehicle and the reborn brand behind it on all manner of television programs, including the super-costly Super Bowl earlier this month.

Pity, then, that Lincoln dealers don't have enough MKZs to sell. According to The Detroit News, parent company Ford has spent a good portion of its time at this week's National Automobile Dealers Association meeting in Florida attempting to pacify upset dealers who don't have enough examples of the pivotal new vehicle in stock.

As the DetNews notes, Lincoln only sold 453 MKZs last month, a whopping 73-percent decrease over the same period last year when the sedan's predecessor was on sale. In fact, the stunted supply had enough impact that Lincoln's January figures worked out to a 32-year low for the brand, just as it's trying to get back on its feet. This, despite the fact that the MKZ is said to have the biggest number of pre-orders in the marque's history.


According to Bloomberg reports earlier this month, the slow distribution issue is because workers are taking pains to conduct quality checks on vehicles as they roll off the line at its Hermosillo, Mexico assembly plant. In fact, the company is shipping some of the vehicles to a factory in Flat Rock, Michigan for closer inspection. According to industry analysts, Ford is likely looking to avoid the quality and resultant recall issues that have dogged recent launches including its Escape crossover and Fusion sedan, a model with which the MKZ shares a great deal under the skin.

Ford expects dealers to have adequate supplies of the midsize luxury car by early April, at which point we hope the company's marketing coffers will still be full enough to take advantage of having cars in showrooms.
---
By Chris Paukert
---
See also: Lincoln's second, more traditional, Super Bowl commercial, Lincoln takes to the Super Bowl with Twitter schizophrenia, Lincoln to adopt Mini-like personalization strategy?.