Lexus gives Jay Leno a shot at driving its 2014 IS
Mon, 10 Dec 2012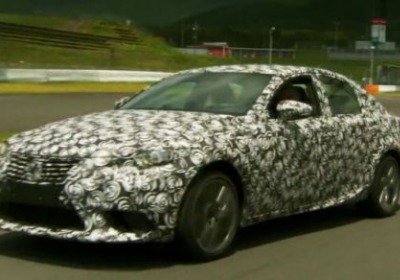 After we drove a prototype of the 2014 Lexus IS, we were told that Lexus was shipping it back to Japan. As it turns out, late-night funnyman Jay Leno was already in the motherland with the coming sport sedan, and he lapped it around Fuji Motor Speedway with Chief Engineer Junichi Furuyama.

This was probably during his LFA drive two months ago, actually, when Furuyama-san was even more tight-lipped about the IS than he was a week ago, so Leno has to make the best guesses he can. Leno goes over the whole car, then takes it out for a casual spin, so at least you get to see it in action. As for Jay's take, you'll just have to watch the video below to find out.



---
By Jonathon Ramsey
---
See also: 2014 Lexus IS prototype, 2013 Lexus ES earns five stars from NHTSA, Lexus bringing next-gen IS to Detroit.