Leno profiles Pebble Beach-winning 1956 Maserati
Tue, 26 Nov 2013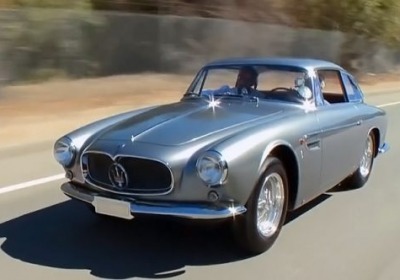 We enjoy it when Jay Leno and his web show, Jay Leno's Garage, take a look at new, modern cars. When the comedian gets his paws on a proper classic, though, he's at his best. Leno is able to display an impressive breadth of knowledge about even obscure models, and that's no different here, as the winner of its class at the 2011 Pebble Beach Concours d'Elegance, a 1956 Maserati A6G-2000 Allemano rolls into the garage.

Part of the Maserati A6 family, this A6G is one of just 21 cars produced with coachwork by Carrozzeria Allemano, making it one of the rarer cars to grace Jay Leno's Garage. It's powered by a 2.0-liter inline-six, and, as Leno points out, is far more of a road car than the race-oriented Maseratis of the day.


Scroll down for the latest episode from Jay Leno's Garage on this fully restored 1956 Maserati.



---
By Brandon Turkus
---
See also: Maserati's new North American CEO is Chrysler's dealer guru, Maserati orders explode, 22,500 through September, Maserati Quattroporte suits up with Ermenegildo Zegna [w/video].