Leno buys classic Porsche 356 Carrera 2, seeks out and finds perfect expert for help
Mon, 19 Aug 2013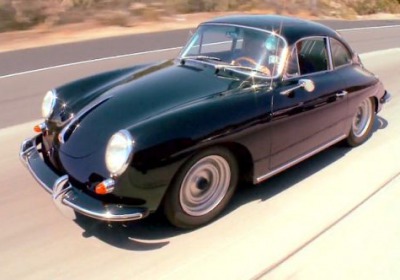 The world of collector cars is fairly tight-knit when you get down to individual models. Need proof? Just take a look at this latest video from Jay Leno's Garage. The subject is a gorgeous 1963 Porsche 356 Carrera 2. Jay, being known as quite a collector, got a call from someone looking to sell. While doing his due diligence and looking for a 356 expert to go over the car with him, he came across John Willhoit.

Where the story gets weird is when Leno is asked the license plate number - it turns out that Willhoit, owner of Willhoit Restorations, had restored the exact same car more than 30 years prior. He then sold it to the same person that was looking to give it to Leno. What follows is a truly interesting video on the little quirks of the 356, along with Willhoit's personal history on a car he hadn't seen since 1976.


This is a bit more mechanically detailed than Leno's normal videos, but it's on a very interesting subject. Take a look below for the entire film.



---
By Brandon Turkus
---
See also: Infiniti cribs new US boss from Porsche, Porsche offering new tire option for Carrera GT, Porsche 918 Spyder pre-production version in all its almost-done glory.