Lamborghini and Bentley may hold off on SUVs so VW can conserve cash
Thu, 11 Oct 2012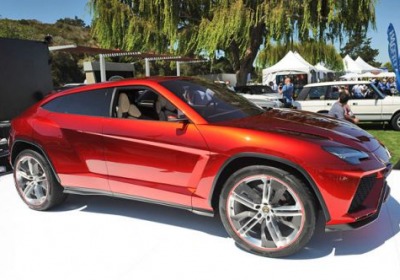 After surveying the European economic scene, Volkswagen may have decided now is not the time to launch utility vehicles with Bentley and Lamborghini badges. Bentley officials say they will continue to push for support for the EXP 9 F and Lamborghini CEO Stephan Winkelman has said planning for the Urus will continue until VW tells it to stop.

That decision could come on November 23, when VW's board will vote on the company's budget for equipment, factories and vehicles. With VW's sales slowing and the Euro economy slumping further, some industry watchers say the company is more likely to build its cash reserves than to introduce super-expensive luxury SUVs or crossovers.


"Such vehicles are anything but obligatory during a crisis," says Frankfurt-based Equinet AG analyst Tim Schuldt in a new Automotive News Europe story. "Delaying their launch would be no drama but help save costs."
---
By Chris Tutor
---
See also: Volkswagen drops "GTi" lawsuit against Suzuki, Bentley unveils Continental GT3 racer [w/video], Bentley Continental Flying Spur taking shape.