Jaguar takes bite out of Mercedes' Magic Body Control chicken ad
Tue, 17 Dec 2013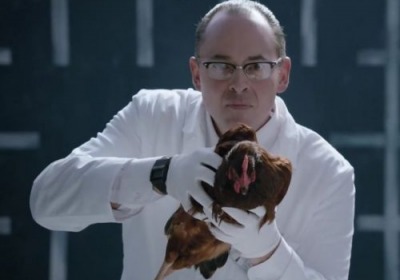 We were quite impressed by Mercedes-Benz when it aired its Magic Body Control commercial, starring a group suitably funky chickens demonstrating their ability to jive to Diana Ross and the Supremes. Now, Jaguar has taken the opportunity to poke some fun at its German rival, releasing its own take on the Magic Body Control spot, and um, there's a big cat involved.

You'll really want to take a look at this video, which is just another sign that in terms of clever ads, Jaguar is doing quite well. We aren't sure if "Jaguar vs. Chicken" will make it onto TV any time soon, but it's still fun to see the British brand take the mickey out of Mercedes – it's rare to see automakers go after each other so bluntly in their marketing efforts. Scroll down to watch the video (we've also included a bonus video, Jag's recent "Cat In A Box" spot).






---
By Brandon Turkus
---
See also: Jaguar to reveal small sedan at Paris show, Say goodbye to Jaguar's vestigial oval grille, Ecurie Ecosse collection brings in millions.