Jaguar may join the FWD, small-car parade
Tue, 13 Aug 2013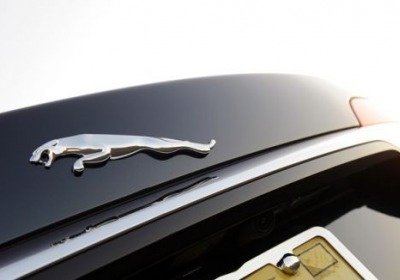 Was it right for Chevrolet to detune the 1975 Corvette's base engine to 165 horsepower? Was Aston Martin wrong to make the Toyota iQ-based Cygnet? Is BMW crazy to be testing the new 1 Series with three-cylinder engines and front-wheel drive? It seems now, just as in the 1970s and 1980s, that emissions regulations and social considerations are driving some automakers to adopt unbefitting practices to maintain acceptance in the eyes of governments and consumers. Jaguar has jumped on the bandwagon, and is considering development of small, frugal, front-wheel-drive cars to help lower Jaguar Land Rover's average vehicle CO2 levels in light of tightening European emissions regulations, Autocar reports.

By 2020, the European Union expects the model range of every manufacturer to average 95 grams per kilometer, which is a new law passed by the European Parliament in April. Manufacturers who make more than 300,000 vehicles per year must meet these targets, and JLR is expected to be producing up to 700,000 vehicles per year by then. CO2 regulations after 2020 will only get stricter, as EU politicians already are talking about lowering CO2 levels to between 68 g/km and 78 g/km. (To put that in perspective, Autocar posits that driving a fully charged electric vehicle in Europe produces about 75 g/km when factoring in the power-generation infrastructure.)


Jaguar has some choices here, but so far they all have drawbacks. It could develop a new, compact chassis architecture for a line of compact vehicles, but the investment required for such a project could be prohibitively expensive. Jaguar has been looking into using the Land Rover Evoque platform for a small SUV, Autocar reports, but Land Rover brand manager John Edwards raises issue with such a plan, saying it may not be financially feasible.

Whatever the case, JLR has its work cut out for it – and, if the Cygnet or upcoming 1 Series are clues, the results could be quite unorthodox for a Jaguar.
---
By Damon Lowney
---
See also: 2013 Jaguar XFR-S, 1964 Jaguar XKE slinks into Jay Leno's Garage, Ferrari exec to lead Jaguar North America.