Jaguar and Land Rover to consolidate dealerships
Thu, 29 Nov 2012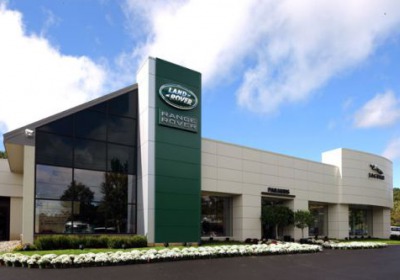 Jaguar and Land Rover are set to merge their sales facilities, according to Inside Line. Jaguar Land Rover North America President Andy Gross says 45 percent of Jaguar owners also have an SUV in their stable, so it makes sense to give customers as much exposure to the cat's high-riding cousins and possible. The number of overall outlets will remain the same, and the brands will reportedly remain separate on the showroom floor, however.

So far, just one dealer has made the move to combine under the roof of one 68,000 square-foot facility in Paramus, New Jersey (above), though a further 20 are ready to make the shift and become Jaguar Land Rover outlets. Gross believes the shift is necessary so that his company's dealer network will accurately reflect the company's products. We'll see how cozy the brands are when Jaguar starts rolling out its own SUVs in a few years.
---
By Zach Bowman
---
See also: 2014 Jaguar XFR-S super sedan is 550-HP worth of cool, Entry-level Jaguar X-Type successor due in 2015, crossover a year later, Jaguar Land Rover and Chery investing in Chinese plant.