Jaguar F-Type coupe to cost more than convertible?
Tue, 30 Jul 2013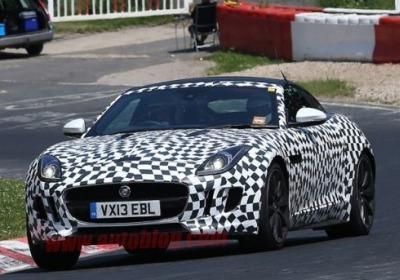 Jaguar may price the much-rumored F-Type Coupe above the F-Type Convertible, if a report from Australia's Drive is to be believed. What makes Jag think that such a pricing strategy would work? Porsche. Take a look at the German manufacturer's consumer site, and you'll notice that the Boxster is less expensive than the Cayman, despite being essentially the same car.

It's a fair point, and a price premium does a good job of emphasizing the sporting chops of the coupe over the open-air experience that normally entitles convertibles to higher MSRPs. It's unclear just how closely Jaguar will follow Porsche's example, though.


Both the Cayman and Cayman S boast an extra ten horsepower over a Boxster or Boxster S, and while this bump in grunt is negligible in every situation but an argument over which is "best," it isn't something to be ignored in the F-Type, particularly as cranking more power out of its supercharged engines should be a rather simple matter.

Drive also points out something quite exciting: with an F-Type Coupe on the way, the groundwork has now been laid for a dedicated R and RS model. We can't wait.
---
By Brandon Turkus
---
See also: Watch 1,208 Porsche 911s collect at Silverstone for world record, Watch Larry Kosilla resurrect the finish of this barn-find 1966 Porsche 912, Updated J.D. Power APEAL study shines on VW Group, Chevy.