Infiniti EV delayed to add better tech
Wed, 10 Jul 2013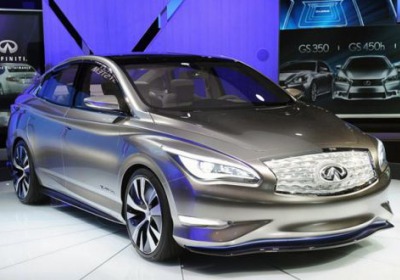 An evolution in lithium-ion batteries and "interesting advances in electric technology" are said to be responsible for the delay of Infiniti's electric car, the production version of the LE concept first shown at the New York Auto Show in 2012. At the time of its introduction, Infiniti said we'd have a version we could buy within two years; that timeline became 2015, and now Automotive News Europe reports that it's"still within in our mid-term plan" but officials aren't saying how long the delay will be.


When shown, the LE had a 24kWh lithium-ion battery and a 100kw electric motor producing 134 horsepower and 240 pound-feet of torque, a 100-mile range and the potential for wireless charging. It isn't clear if the postponement will bring improved specs or perhaps improved packaging and technology - or both. All we have for now is that the new timeframe is "not significantly" beyond the original plan.
---
By Jonathon Ramsey
---
See also: Assessing Sebastian Vettel's first 100 days as Infiniti's director of performance, 2014 Infiniti Q50 priced at $37,605*, 2013 Infiniti QX56 [w/video].