Hyundai twin-charged 1.8L GDCI gas engine expected to be more efficient than 2.0L diesel
Fri, 15 Nov 2013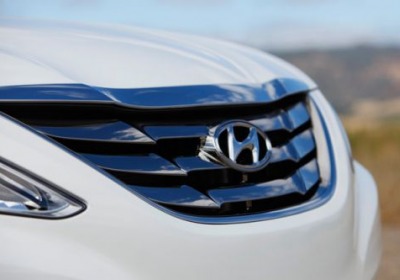 Despite the growing trend of automakers offering diesel-powered or electrified powertrains, there's still a whole lot that can be done with the good-old gasoline internal combustion engine. And at Hyundai, that's exactly what's being worked on – new gasoline engine technologies that improve both performance and efficiency. During an event at the automaker's technical center in Superior Township, MI on Friday, Hyundai gave Autoblog a glimpse into the future, offering up preliminary details on its new GDCI (Gasoline Direct-Injection Compression) engine – something that will be heading to production soon.

Hyundai's main goal with this GDCI engine is to "achieve diesel levels of fuel efficiency with conventional gasoline," according to Nayan Engineer (yes, his last name is Engineer), one of Hyundai's powertrain gurus. What's more, Engineer says the GDCI engine will offer "equal to better performance than conventional gasoline engines" and will have a "lower system cost [than] diesel engines."



Hyundai expects a 1.8-liter GDCI engine to be more efficient than a comparable 2.0-liter diesel engine with similar performance.
So, how's it work? Basically, Hyundai is combining the best attributes of diesel engines with gasoline fuel, and using both supercharging and turbocharging technology to aid with performance. For starters, the GDCI engine in development uses a supercharger for "low exhaust gas temperatures" and then a turbocharger for "high-speed power." Combined with an extremely high compression ratio – 14.8:1 – as well as a fully variable valvetrain, Hyundai expects a 1.8-liter GDCI engine to be more efficient than a comparable 2.0-liter diesel engine with similar performance.

"Gasoline is possibly the best fuel for diesel engines," Engineer said. Adding to that, John Juriga from Hyundai's powertrain engineering team told us that the target here is to "beat diesel" in terms of cost to the consumer. Flat out, Juriga said that diesels "don't make economical sense to the consumer," and that this GDCI engine will offer the fuel efficiency and performance benefits of diesel without the added price premium. With a current redline of only 4,500 rpm, it also appears like it will behave like a diesel, if not sound like one, though Hyundai tells us they "can soften the noise with injection timing."

This new GDCI engine is a joint development with the folks at Delphi, and while official production timing hasn't been released, Engineer says the company hopes to begin its in-car testing sometime next year. This engine was "always factored in production," according to Engineer, and will arrive in the "not too distant future" – likely in the next Sonata.
---
By Steven J. Ewing
---
See also: China, meet Hyundai's new Mistra sedan, Quality issues drive resignation of Hyundai R&D president, Hyundai Genesis sedan recall swells to 43,500.