How the demise of Lincoln's Town Car has kick-started a limo revolution
Sun, 30 Dec 2012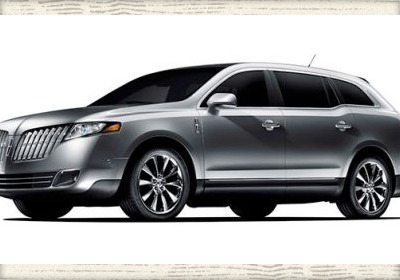 The deaths of the Ford Crown Victoria and the Lincoln Town Car have meant overhauls of three high-profile American fleets: police, taxi and livery car. Just as police fleets are more open to considering other options and a Nissan van is the new face of the NYC taxi, livery car companies are looking at replacements for the Town Car beyond The Blue Oval. Ford, via Lincoln, has made an MKT Town Car (pictured), but an article in the Detroit News claims "it has failed to win over most of the big limousine companies." The upstarts trying to move in include livery and limo editions of the Cadillac XTS, and livery specifications of the Toyota Avalon and Chrysler 300.

Each of those challengers, however, faces challenges. The Town Car was a workhorse, American, rear-wheel-drive sedan with plenty of rear legroom. Cadillac has been in the livery space before but with decontented models that were about selling the brand, not its luxury. It is taking the opposite approach with the XTS, pointing out that its livery edition is "contented in the upper half of the XTS range." Still, the CEO of Michigan's largest livery company says "it's quite a bit smaller than what we're used to," and he also prefers rear-wheel drive.


The Chrysler 300 is rear-wheel drive, and American, which matters to some companies, but Chrysler hasn't yet revealed the livery package for it. The livery Avalon marks Toyota's first time getting into that business in the US, a natural step after having done so well with taxi clients and with the Town Car out of the way. Still, the livery client is a different to taxi buyers, so the Avalon could face other soft-touch hurdles.

Don't expect to see any of them flooding the streets immediately. The US fleet of the world's largest livery firm remains 85 percent Town Car, and companies are still finishing their research into what drivers and passengers want. But a brave new black car world beckons, and it look like it won't include nearly as many Lincolns as it used to.
---
By Jonathon Ramsey
---
See also: North American production of foreign marques to jump in 2014, Playboy reveals its 2013 Cars of the Year, Lincoln MKC crossover headed for Detroit.