How GM's grueling 24-hour test gets the kinks out of its performance cars
Tue, 27 Aug 2013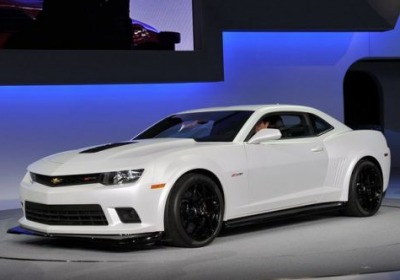 One of the biggest challenges automakers face when designing a high-performance car is making sure that it is both fast and reliable. For General Motors, any car that might be taken to the track by its owner – like the Corvette, Camaro Z/28 (shown above) and the Cadillac CTS-V, for example – undergoes a rigorous and strenuous 24-hour test by engineers at the Milford Proving Grounds, as pointed out by Car and Driver.


We've posted on this topic in the past – on a video showing the Camaro ZL1 being brutalized, for instance – but this article gives a more in-depth look at what actually happens behind the scenes... including what that poor ZL1 went through. Though the test isn't for 24 hours straight, the cars are pushed as hard as possible by some of GM's best drivers with only the brakes and tires replaced frequently.

We don't want to ruin the fun for you, but it is an interesting article that tells just some of what GM does to develop its sports cars. Check out the full article over at Car and Driver for the rest of the story.
---
By Jeffrey N. Ross
---
See also: C7 Corvette won't spawn new Cadillac XLR [w/video], Cadillac Elmiraj has production potential, Cadillac Elmiraj Concept brings big coupe style to Pebble Beach [w/videos].