Honda could halve its US lineup without crimping its sales much [w/video]
Sat, 18 May 2013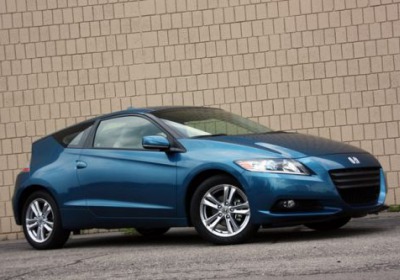 Taking a detailed look at the Honda lineup in the US, it isn't hard to see the strength of some models and the weaknesses of others. A recent report on Autoline Daily points out that its five core models – the Accord, Civic, CR-V, Odyssey and Pilot – make up a full 93 percent of Honda's sales in the US. Through April, Honda has sold 419,798 vehicles, and 389,474 of them were from these core models; not to mention the fact that the Accord was the top-selling car in the US last month.


This means that Honda could technically cut six of its 11 models and only lose about 5,000 sales per month. Of course, this is just some data crunching and there is no reason to believe that Honda is planning to kill off any of its models in the near future. In fact, it seems to be committed to the Ridgeline, while Japanese-made models that may actually lose money for Honda still fill unique voids. Scroll down for the video report – fast-forward to the 1:43 mark for the Honda info.


---
By Jeffrey N. Ross
---
See also: Honda returning to F1 as McLaren partner, 2014 Honda Grom motorcycle is a 125cc-shot of awesome [w/video], Acura NSX to be built in Ohio in 2015.